Magnetic Equipments- Flexible Magnets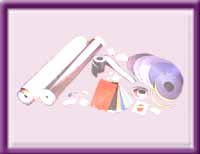 The material goes through a calendering process and is formed into sheeting or strip. It can then be easily machined to size and magnetized. High-energy flexible magnet are anisotropic (oriented), whereas the regular flexible material is not.
Therefore, high-energy magnets are limited to magnetization through the Thickness, and are similar in strength to a Grade 1 ceramic magnet.
Attributes of Flexible Magnet
High resistance to demagnetization
Free form chipping, cracking or shattering Inexpensive
Easy fabrication and handling
High energy product vs. regular flexible material
Low curie point, not good in heat applications
Adhesive or plain
Applications of Flexible Magnet
Magnetic Assemblies
Motors
Sensors
Latches
design
flexible
exporters
globally
india
manufacturers
sale
suppliers
magnets